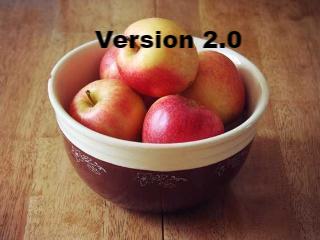 Eve's Delight
If they had this flavor in the Garden of Eden, Adam would be in trouble.  Our crisp red apple flavor is a devilishly delicious slice of heaven.  We describe this wonderful treat as clean, crisp, slightly sweet, and fresh in flavor.

* This flavor has been enhanced.  Version 2.0 is similar with a light caramel undertone.  We think you'll love it as much as we do!  
This product  -   
  100% natural flavors. 0% artificial flavors.
  100% USP Kosher food grade PG/VG.        

 
 

No dilution unless requested. 

 
 

Come with childproof caps and warning label.
  Manufactured in the USA with products made in the USA.         
Currently In Stock
High
brow Vapor
endeavors to create flavor and fragrance that improve upon the real thing.  Our promise to you is this: You will not receive an overly sweet, bland, artificial or chemically offensive product.  
Ingredients Listing-
All products are customizable on the checkout page. Examples - "Add double flavoring", "Not too sweet", "Add a bit of hazelnut", etc... We encourage creativity.

We love combining this flavor with our fresh blueberry, cinnamon or Highbrowbacco flavors. 
***THIS PRODUCT IS NOT INTENDED FOR USE IN ELECTRONIC CIGARETTES***
---
More from this collection